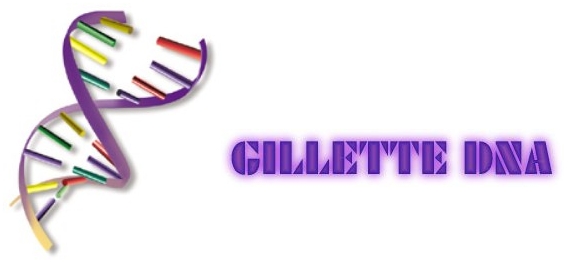 ---
DNA is increasingly being used in genealogical research to solve mysteries and to achieve breakthroughs in circumstances where a person has hit a "brick wall" in their research. While the creators of this Gillette Genealogy website have not as yet taken advantage of DNA reasearch, to solve some of the riddles we ourselves face, we do have a growing interest in, and appreciation for, this field. It may be only a matter of time before we take the plunge.
Even if some in our ranks never do participate in a DNA study, we are of the persuasion that it can't hurt to be informed about it. As a convenience, we have selected some websites that are representative of the matter and included them below in a list of links.
Take a stroll through some of them. You just may decide that the technology could be useful to you at some future time.
---
Info on this topic:
The subject in About.com:
Kerchner's introduction:
Family Tree DNA :
GENUKI article:
Kevin Duernick's explanation:
Rebecca Skloot :
Chris Pomery:

---
---
---