LEGENDS & STORIES

THE RELIGIOUS SPELLING LEGEND: We received a letter from a very nice lady of Gillette ancestry, who made an interesting claim. She said that the two most common spellings of the name (Gillette & Gillett) arose over religious differences, centuries ago. From the time of the Catholic/Protestant wars in Europe onward into American Colonial times, a majority of Gillettes were Protestants. This made life uncomfortable for their Gillette relatives who were Catholic, because the Catholic Church occasionally presumed them to have Protestant sympathies simply because of the Gillette name. To make themselves identifiable and distinct from their Protestant relatives, numbers of Gillettes dropped the e off of the end of the name. This supposedly gave rise to there being a "Catholic spelling" vs a "Protestant spelling" of the name. We have never seen any information to corroborate the tale, nor any to discredit it.
We would like to gain more information on the life or the family of John Gillet, who came from Newgate prison England to the Virgina colony on board the ship "Smith" between 1719 and 1744.
Also, more about the life or the family of Governor James Norris Gillette, 22nd Governor of California. He was born Sept. 20, 1860, probably the son of Cyrus Gillette and Sarah Jane (Norris) Gillette. Ron Gillett has supplied some more information on him, in the GHS Message Board area. Thanks Ron!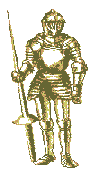 THE LEGEND OF 1066: Long ago, a Gillette told us a legend he had been told by his family. It went like this: In 1066 A.D there was in France a feudal homesite that was actually called "Castel de Gillette" (Gillette Castle). It had already been the family site for generations before 1066. But at this time (1066) when the Norman, William the Conqueror was preparing to invade England, he called for recruits from everywhere. Conquered lands and spoils were promised to all who would rally to William's cause. The Gillette Family responded with a considerable percentage of their number, and sailed with William to England, leaving half the family in France. From that time forward, half of the family was in England and half in France, but the family on both sides of the English Channel maintained their familial bonds and communications for generations. To date, we have not attempted a research into this legend, but it is entriguing.
A clue to this seemingly universal "William" connection could possibly lie in the background of the Gillette name itself. Notice this quote: "Gillett, Gillette/From Guillot, the French diminutive for William; the family came from Gillette, a town in Piedmonte, France, with William the Congueror, to England." (source: Directory of the Ancestral Heads of New England Families 1620-1700. F.R. Holmes, Compiler. Baltimore Genealogical Pub. Co. 1964). This assertion actually places the "William" connection to Gillette clear back at the invasion of England in 1066 AD by William the Conqueror.
There are many worthy theories. The support for some of these theories and tales weaken under study, while others seem to only gather more merit the more they are examined. Some can never possibly be proved. One says that the Roman Caesar, Julius was extremely popular in his lifetime and soon thereafter, and that the girl's name Juliet derived from Julius, and that Jillet or Gillet etc derived from the same source, Julius. Another theory holds that Saint Julian became popular after the name Gillette was already in use. The girl's name Jill was taken from Saint Julian. It is theorized that Jill evolved into Gill, and that it was easy for people to begin to call themselves Gillette, that name already being in use and popular. We have seen written mention of "The Church of Saint Gillette in Cornwall" and of "The Church of Saint Gilles, Southwest of Paris." The New Dictionary of American Family Names, by Elsdon C. Smith, harper 1973, says "Gillette is French, meaning a descendant of Giles, a variant of the Latin, Aegidius, (shield, or protection)."
THEORY OF THE NEW WORLD REUNION: This one is fascinating. Some Gillettes came from France to Connecticut, in the 1600s. Other Gillettes came to Connecticut from England, also in the 1600s. So, it is logical to deduce that in Connecticut in those years, we find Gillettes who speak French, and Gillettes who speak English. It is not unreasonable to think that when each one settled in Connecticut, they would have sought out communities where others shared their spoken language. If French were your native tongue, and you were about to move from France to Connecticut in the 1600s, suppose you heard that in the town of Lyme, Connecticut there was a handful of French speaking people, but none in the town of Windsor, Connecticut. Mightn't you prefer to settle in Lyme? Now add to this picture THE LEGEND OF 1066, and suppose that anciently the Gillettes in question here were all from one family, but some had ended up in England and others had remained in France. Suppose you heard that you had distant relatives living in America, The New World, relatives that had been separated from you by the English Channel for centuries, since the time of William the Conqueror. Suppose you heard that in Connecticut, they were enjoying reunions. How would you feel? Finding long lost kin in Connecticut in the 1600s could be a great comfort when one has been forced to flee from persecution and perils in Europe and come to a strange land. This theory of French Gillettes having gotten together with English Gillette relativesin the New World grips our imaginations. Various Gillettes who trace their ancestry back to England, have records that refer to this or that Gillette from France in their family, leading us to speculate that French Gillettes came to the New World and caught up with their distant English Gillette kin. Indeed, not only is it established that both English Gillettes and French Gillettes settled near one another in Connecticut, with possibly only the language and cultural differences to divide them, but, we have hints of some INTERMARRIAGE having occurred between different Gillette families in Connecticut! It is well known that French Gillettes settled in the town of Lyme, Connecticut. It is also well known that English Gillettes (although of ancient French background) settled in the town of Windsor, Connecticut. Numerous records show interaction between the Gillettes of Lyme and the Gillettes of Windsor. Did distant cousins marry? For instance, we have a record of Sarah Gillette of the Windsor Gillettes descended from Jonathan, who was born August 28, 1762, and who got married to Daniel Gillette of the town of Lyme! The Gillettes of the two communities lived just up the river from one another. Is it possible that indeed there were reunions in Connecticut between the two long separated wings of the Gillette family, the French wing and the English wing? We hope to dig deeper into the possibility.

BIOGRAPHIES PAGE
HOME
SITE MENU