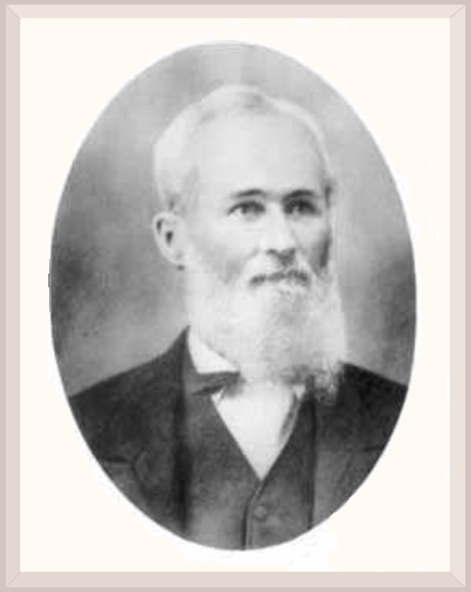 Rev. Samuel H. Weed
Samuel Henry Weed (Margaret's father and my great grandfather) was born in November 5, 1843 in INDIANA. Sue said that LDS has his birthplace "Near Knightstown, Henry county, Indiana."

As we will see, Samuel will leave Indiana and end up living almost at the border between Illinois and Iowa. A note about the map of that area (see above) is in order: The town of Colona, INDIANA is near the IOWA border. Just across the state line is the city of Davenport, Iowa. In fact the road running into downtown Davenport from Colona is named Colona Road. Traffic and commerce flowed freely between Colona Illinois and Davenport Iowa.

A concise bio on Samuel was written in 1890:

"Samuel Henry Weed was born November 5, 1843, in Ogdon, Henry County, Indiana. His present residence is in Colona, Henry County, Illinois. Educated at public schools of Monroe and Boone Counties, he earned degrees, A. B. and A. M. Occupation: He was in military service in 1864, a private of Company k., 133d Indiana Volunteers. A teacher for three winters. Studied Theology, 1865-1868. Pastor of United Presbyterian Church, in Colona from 1866 to 1879. A delegate five times to the United Presbyterian General Assembly. Mr. Weed secured the organization of the Colona United Presbyterian Congregation in 1867, and the building of the church in 1868, and also, of Pleasant Unity Church in 1869. Mr Weed has also served as Town Clerk, School Trustee and also Notary Public. By a disease of the lungs contracted while in the army, Mr. Weed for some years has been almost incapacitated from public speaking. Since laying down his charges, he has become a printer. He married Miss Mary Jane Davidson of Rock Island, Illinois."

SOURCE:
INDIANA UNIVERSITY, ITS HISTORY, 1828-1890, written by
Theophilus A. Wylie, 1890,
pp. 236

In 1910 a book was written titled the "Indiana University Register of Graduates - Illinois Residents 1830-1910" and printed in 1911.

It gives,

Illinois Graduates - listed by residence:

Monmouth

Samuel H. Weed, AB, 1864

AB = Bachelor of Arts

The book gives some historical information about the university:

"By virtue of the State constitutions and the Acts of the General Assembly thereunder, Indiana University is the State University and is the head of the public school system of the State. The institution was founded by an Act of the State Legislature, approved January 20, 1820, establishing 'the State Seminary' at Bloomington, and appropriating to its use certain lands granted by Congress to the State for that purpose." It goes on to say that "by Act of February 15, 1838" it's name was changed to "the Indiana University ..." and "approved January 28, 1828, is hereby recognized as the University of the State."


---
The following 1927 obituary info on Rev. Weed as well as info on some of his family, was published in the publication titled, D. D. Palmer's Lifeline, 2002/2003, "filename: DD's LIFELINE 04/05/15," Joseph C. Keating, Jr., Ph.D., Editor. It was also published as a repeat in Keating's publication, Chirobituaries, 2003/2004, "filename: Chirobituaries 04/05/16." Dr. Keating, perhaps the foremost historian on chiropractic medicine, published historical materials and obituaries of people historically associated with chiropractic, for the National Institute of Chiropractic Research in Phoenix, Arizona until his move from Arizona to Missouri in late 2006 or early 2007, and his subsequent passing, October 14, 2007 in Kansas City, MO. The Weed info was on pages 2 and 3 of the Chirobituaries edition just cited, and on pages 54 and 55 of D. D. Palmer's Lifeline. In both of these publications Dr. Keating reproduced the Weed obituary that was in the September, 1927 issue of The Chiropractor, the publication of the Palmer School of Davenport, Iowa, and, in the August, 1927 edition of the Hawkeye Chiropractor, which was edited in the 1920s by Dr. Thor H. Halsteen.

1927 (Aug): The Hawkeye Chiropractor [2(9)] includes:


"In memorium" (p. 6):


Monmouth, Ill., Aug. 1 - Rev. S.H. Weed, A.B., A.M., B.D., who died here the past week at the age of 84, will be mourned by Chiropractors because it was he who suggested the name of "Chiropractic." While talking with the late Dr. D.D. Palmer of Davenport, who originated the new science, Rev. Weed suggested "Kiro" meaning done by hand, and "Prak-tik" meaning done skillfully. They are Greek words. So "Chiropractic," meaning "done skilfully by the hands," was adopted in 1895.
Rev. Weed served during the Civil War and was one of the oldest United Presbyterian ministers in the state at the time of his death. He is survived by seven daughters, two sons and sixteen grandchildren. In recent years he translated the entire New Testament from the original Greek. 1927 (Sept): The Chiropractor [23(9)] includes:


"Passing of Clergyman Who Coined the Word Chiropractic'" (p. 60:

Rev. Samuel H. Weed, 88 years of age, pioneer minister of the United Presbyterian church in this vicinity, later a pastor of churches in Rock Island and Henry counties for many years, died Thursday afternoon at 1:30 o'clock in his home at 912 East Second avenue, Monmouth. His health had been failing for the last several months, and his condition had begun to be critical Monday morning.
Rev. Mr. Weed was born near Kirklin, Ind., Nov. 5, 1843, being the younger of the two sons of Nathaniel and Jane Turner Weed, and attended the schools at Northern Depot, Ind., later being graduated from Indiana university and Xenia Theological seminary, which at that time was located at Monmouth, Ill.
As a defender of his country, Mr. Weed started as a member of the "home guards," an organization of state militia, and participated in the chasing of Morgan, the famous raider, and later served in the Civil war in Company K, 133rd Indiana volunteer infantry, being mustered out at Bridgeport, Ala. His brother, James Andrew Weed, died of fever in an army hospital near the close of the war.
Under appointment as a home missionary, Rev. Mr. Weed was assigned to the task of building up a congregation at Colona, and his work as a pioneer minister in western Illinois covered the pastorates of the Pleasant Unity church, which was located on the Woodburn homestead between Hillsdale ad Port Byron, and that of the Homestead United Presbyterian church, near Coal Valley, he having built the church at Colona and secured for it the large bell that is now in use in the Spencer Memorial Methodist church in Rock Island. His ordination to the ministry took place in the old United Presbyterian church, at that time located at Tenth and Scott Streets, Davenport.


Known as Boy Pastor

Before the church at Colona was erected, the services were conducted in Howard's hall, where the young "beardless boy preacher," as he was known by many, had living quarters, and also for several winters conducted a night school, giving a business course and vocal music training to many of the young people of the community who had been given only limited opportunities along these lines. the old melodeon which was first used for school and church purposes in the Colona hall is still in possession of the Weed family, and used by the grandchildren.
July 14, 1869, Rev. Mr. Weed was married to Miss Mary Jane Davidson, the ceremony being performed by Rev. Henry Wallace, then pastor of the First United Presbyterian church in Rock Island. Miss Bella Cooke of Rock Island was in attendance at this wedding. Mrs. Weed made her home for five years with the late Hugh Warnock at 423 Second street, Rock Island.
Some years ago Rev. Mr. Weed, who had been in failing health, became interested in Dr. D.D. Palmer, and, after giving the subject considerable thought, he suggested to Dr. Palmer the name chiropractic, and that word as coined by Mr. Weed has continued in use.
Of the 11 children born to Rev. and Mrs. Weed, nine are now living. They include James A. Weed, 1047 Twelfth street, Rock Island; Mrs. A. Campbell Bailey, Moline; Miss Georgia C. Weed, at home in Monmouth; Miss Ethel L. Weed, of the United Presbyterian mission in Alexandria, Egypt; Mrs. Margaret Edith Gillette, who, with her husband, Dr. Charles Gillette, is in this country on furlough from the mission work at Pagodo Anchorage, near Foochow, China; Mrs. Theodore M. Millen, Monmouth; Robert Henry Weed, of Parma, Idaho; Mrs. Everett McCallister, Carmi, Ill., and Mrs. Carroll V. Day, Kansas City, Mo.
The funeral arrangements have not been completed, awaiting word as to the arrival of Robert H. Weed from Parma, Idaho. Burial will be in the Monmouth cemetery in the family lot. - Rock Island Argus.
End of material from The Chiropractor, the Hawkeye Chiropractor, D. D. Palmer's Lifeline, and Chirobituaries.


---
As touched upon above, Samuel Henry Weed served in the Civil War as a private for 100 days in 1864. Co K 133rd Reg Indiana Inf., the Indiana Volunteers.

We already know that Samuel was in Colona, Illinois, pastoring, by 1866.

Samuel Henry Weed married Mary Jane Davidson in Rock Island County, Illinois on Jul 14, 1869. She was born in August 1847 in NY.

Rock Island County borders Henry County. In fact in 1825 part of Rock Island County was in Henry County.

Samuel H. Weed is also found in the Illinois, 1851-1900 Marriage Index as having married Mary Jane Davidson on Jul 14, 1869,
County: Rock Island.

More about it: This marriage record can be found at the County Court Records there, Film # 1428580 - 1428581.

I have that Samuel and Mary had 11 children, among whom were the following 8:

Elizabeth J. born 8/1870 IL
Martha I. born 12/1873 IL Dressmaker
Fannie B. born 10/187? IL School teacher
Georgia C. born 3/1882 IL
Margaret Edith born 1884/1885* IL
Ethel L. born 11/1886 IL
Mary L. born 10/1888 IL
Katharien V. born 12/1892 IL


*A record gives "1885" for Margaret's birth, but her gravestone was given "1884."
A person named Nancy replied to my Weed posts and gave the following:

1870/IL/Henry/Colona/p.364
Weed, Saml H. 26 minister IN
Weed, Mary J. 23 keeps house NY

Samuel received a Civil War Pension for his service. He filed for invalid benefits in 1888? and Mary filed for widow's benefits in 1927.

End of quote from Nancy.

On Nov. 2, 2005

http://home.scarlet.be/~rebeccas/becht/english/stammen/stahl/henrycount.htm

had genealogy info on a family named Becht. It speaks of Weed as the minister at Colona that married Frank Becht and Louisa A. Frey.
"Frank Becht was the son of Anton Becht and Antonia Beck, born 1857 in Davenport, Iowa.Frank was 34 years of age when he was joined in marriage to Louisa A. Frey, age 25, on November 25, 1891, by Samuel H. Weed, Minister of the Gospel, in the Village of Colona, Illinois."

Rev. Samuel H. Weed named the science of Chiropractic medicine. The founder of that practice, Dr. Palmer, and Samuel Weed, were acquaintances. Palmer was seeking an appropriate name for the new science, and he turned to Rev. Weed who was a scholar of the Greek and Hebrew languages. January 14, 1896 has been given in Chiropractic history as the date that Weed gave Palmer the newly coined Greek word chiro-practic. I have seen a story on a Chiropractic website saying that one of Rev. Weed's daughters had been wonderfully cured by Dr. Palmer's treatment, to the end that she was able to do away with crutches. But I was unable to find the source of the story.

I have run across a reference to our Samuel H. Weed with one ANDREW G. WEED:

On Nov. 2, '05 a page devoted to Duncan family genealogy in Boone Co IN, at

http://homepages.rootsweb.com/~dobson/in/inboone.htm

had census records, marriage records, probate records and etc.

Under "REFERENCES FROM OTHER LOCALITIES" it had

"Decatur Co. IN Will (FHL film 1,521,207)

3-136: 19 Aug. 1871, Marion Twp, Boon (sic) Co., Jennet Duncan commonly known as Jane Duncan, at present date of Marion Twp. Boon Co. IN, advanced in age; all to United Presbyterian Church (two individual $500 bequests and also residue). Appoint friend Andrew G. Weed of Marion Twp. Boon Co. IN executor. Wit. Samuel H. Weed, Mary T. Weed. Proved in Decatur Co. IN court 12 May 1882."

Not to go off on another branch, but I only here point out this ANDREW G. WEED because of his obvious proximity to Rev. Samuel H. Weed in that reference.

He is Samuel's uncle.

Above I referenced Weed material in the McKenzie tree at

http://www.mckenzieoutdoors.com/ancestry/gp171.htm

It shows eight children for the aforementioned Andrew REUBEN Weed & Nancy Pressly. Those 8 children are:

1. Samuel P. Weed
2. Elizabeth Clark Weed
3. Nathaniel Weed
4. Jane Weed
5. John Pressly Weed
6. Elvira Weed
7. Martha Gray Weed

and finally,

8. ANDREW GRAY WEED, born 24 Sep 1822, Preeble, Ohio, Died before 16 Jul 1872, in Boone, Indiana.

This is the "Andrew G. Weed of Marion Twp. Boon Co. IN" shown in the Duncan record.

Of course child 3 there, Nathaniel, became the father of Rev. Samuel H. Weed. Therefore we see that Andrew G. Weed, mentioned in the Duncan record, is the uncle of Rev. Samuel H. Weed.

Rev. Samuel H. Weed and his wife Mary were still present in Colona, Henry County, IL for the 1900 census, along with 8 daughters out of their 11 children.

From the following Census info we see that Samuel H. Weed & Mary moved, and from a point between 1910-1920 onward, were in Monmouth Township in Warren County, IL:

1910 Census - Illinois, Warren Co., Monmouth Twp.
Weed, Samuel H., 66, IN, OH, SC
with wife Mary J., 62
and daughters including Margaret E., 25, IL

1920 Census - Illinois, Warren Co., Monmouth Twp.
Weed, Samuel H. with wife Mary
and Daughter Georgia

Above, we learned that after Samuel's death, Mary filed for widow's benefits.

It would appear however that she died immediately after that. She died 20 days after Samuel did. I have his death as July 21st in 1927, and hers as August 10th.

Sue said that LDS has the death of Samuel Henry Weed on 21 Jul 1927 Monmouth, , Illinois.

Another researcher named Peg, also said
"Samuel H. Weed d.7/21/1927 Warren Co."

Monmouth, as stated, is in Warren county, Illinois.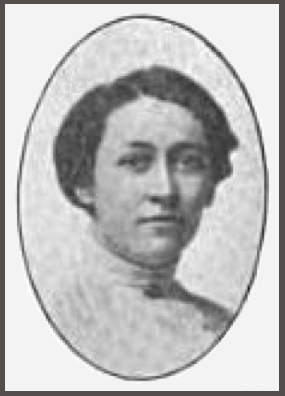 Margaret Edith Weed (Gillette)
MARGARET, DAUGHTER OF REV. SAMUEL H. WEED & MARY DAVIDSON:

As mentioned, Margaret Edith Weed was born in 1885. That was while her parents were living in Colona, Illinois, and they were all still in Colona in 1900, but had moved to Monmouth by 1910.

Margaret Weed married Dr. Charles Lupton Gillette, who was born in Des Moines, Iowa. The parents of Charles were Phil. D. Gillette and Ella Maloney. Phil was from NY. Charles was affiliated with the Salvation Army in Des Moines, and with the Congregational Church. He was preparing to become a medical missionary to China. Of course Margaret was raised Presbyterian, and we have seen an article from several years later, that referred to the two of them as a couple, as "both of them Presbyterian missionaries." After coming up "Salvationist" and Congregationalist in Des Moines, he attended seminary at Cornell College, then still Methodist Episcopal (although not sectarian). However, from the family I have always had the impression that Charles identified basically as "Congregationalist." But he was also a very "inter-denominational" sort of Protestant, and I can see that he would have no problem coming under the Presbyterian label with Margaret. Most assuredly he had (Presbyterian) Rev. Weed's approval and permission for Margaret's hand in marriage. Perhaps the final "melding" factor was the consideration that, after all, they were headed for life and work among other missionaries in China, a milieu itself, of inter-denominational cooperation.

Click for info on Charles Gillette's ancestry.
1910 was the year that Charles first went to Fuzhou (Foo Chow) China where he would work for the next 35 years. In the 1910 Census Margaret was shown still in her parent's home in Monmouth, and employed as a public school teacher.

Margaret & Charles married April 3, 1913, in Foochow, China.

Besides information supplied directly to the webmaster by family (chiefly his father and uncle), some of our details on Margaret Weed and her marriage to Dr. Charles Gillette is supplied from the annual reports of missionary organizations. In example, The Missionary Herald which reports "the proceedings of the American Board of Commissioners for Foreign Missions," and similarly, reports simply titled Annual Report of the American Board of Commissioners for Foreign Missions, for the years pertinent.

The April 1913 issue of The Missionary Herald contained an announcement concerning the yet unmarried Margaret. It stated, "Miss Margaret Weed is destined for the Foochow Mission, where she is to marry Dr. Charles Gillette, who left for that field last August ... ." It gives also some nice bio on her, but here we are primarily interested in the vital statistics. She had not yet in arrived in Foochow, China at the time the the article was written (which was likely in March), and was not yet married. Further, it tells us the place where they are to be married; Foochow.

Next, in the July, 1913 issue it listed in Marriages, "April 3. At Foochow, China, Dr. Charles L. Gillette and Miss Margaret Weed."

And, page 303 of the same issue had the statement that Dr. Charles Gillette "went to Foochow in 1912."

All combined, we have that Dr. Gillette went to Foochow in August, 1912, and that sometime probably about late March, 1913 the Herald writer said "Margaret Weed is destined for" Foochow (she was probably on the ship at the time of the writing), and, on April 3, 1913, at Foochow, they were married. And, some documents we have show Margaret as registered in 1913 with the Consulate in Foochow as an American citizen.

Here I should insert a clarification of a seeming discrepancy: We have just read reference to Dr. Gillette going to Foochow in 1912. However, Dr. Gillette, while he yet lived, as well as all of his family, were quite clear on his having gone to Foochow in 1910, not 1912, and not ending his work there until 1945, and the whole span was always referred to as his "35 years in Foochow." The matter is easily understood: The "report" info we are reading is written through the lens of the missionary sending organization. Dr. Gillette was not officially appointed to his station and did not officially assume his duties until August, 1912. But he had first gone to Foochow "on his own dime" so to speak, two years prior, to "check out" the possibilities of serving there. My impression is that he went to Foochow at least two times "on his own," that is, he spent two years "getting all set up" there, establishing his house, preparing for Margaret to come over, and etc., before "going" finally under the auspices of the American Board of Commissioners for Foreign Missions.

Margaret and Charles had 4 sons, all born in China; Edward Gillette born about 1915, Charles Gordon Gillette born about 1917, Robert Weed Gillette born Oct. 23, 1920, and R. Donald Gillette born in January 1922. We have in our possession the birth documents for two or three of them.

I have not yet been able to accurately chronicle the dates of the back and forth travels of the various members of her immediate family between China and the U.S. I know that their official American address, or "base" was in Monmouth, Warren County, Illinois where both of Margaret's parents had lived until 1927. It may have been that very house. I know that the 4 sons of Charles & Margaret attended schools in China in their youth. But eventually all 6 of this family were in the U.S. and each lived the rest of their lives here. None were in China after 1945. Dr. Gillette's total "China years" spanned from 1910-1945.

As mentioned above, Des Moines, Iowa was where Dr. Gillette was born, and where he lived in his youth. His mother and father are buried there, at Woodland Cemetery, in the family plot, as are numerous other kin. And that is where Dr. Gillette laid Margaret to rest when she passed in 1935.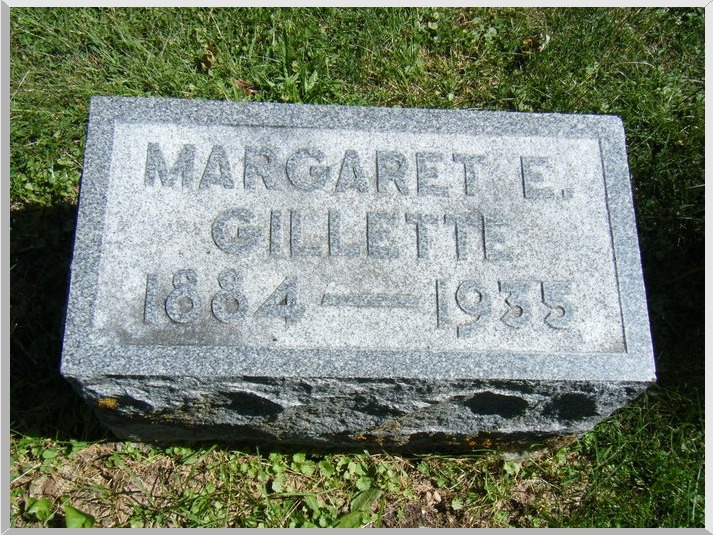 I was told separately by two of Margaret's sons that when she began to be ill in China, and was (if I recall correctly) diagnosed with cancer, Dr. Gillette brought her to "the Mayo Clinic" in the U. S. for treatment. I do not yet know if Margaret passed away at the Mayo Clinic, or whether perhaps she finished her days at her family home in Monmouth, in Warren County, Illinois, or, at Dr. Gillette's family home in Des Moines, but, as stated, Des Moines is where she was buried.


Dr. Gillette then returned and served another ten years in China.


After coming back to the U. S. in 1945, he continued medical missionary service, now with the Zuni Indians of New Mexico. Eventually Dr. Gillette was living in Pacific Palisades, California. Palisades is "a town of the City of Los Angeles." I have early childhood memories of visiting him at his home there, overlooking the ocean, and listening to stories of China. Close to Palisades is the community of Claremont. Dr. Gillette died September 23, 1966 in a nice Claremont care facility, with the family regularly visiting with him right up to his last day. He was buried in Des Moines, Iowa in Woodland Cemetery next to Margaret.


As the reader doubtless already realizes, this is the family the webmaster came from.


If you are related to this Weed & Gillette family, please get in touch.





BIOGRAPHIES




http://rootsandtribes.tripod.com

https://rootsandtribes.tripod.com/index.htm



https://members.tripod.com/rootsandtribes/index.htm

https://rootsandtribes.tripod.com/William.html

https://rootsandtribes.tripod.com/JeremiahGillette.html



https://members.tripod.com/rootsandtribes/Weed.html

https://rootsandtribes.tripod.com/Weed.html